Training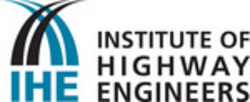 Title: Highway Inspectors' Register
Organisation: Institute of Highway Engineers
Date uploaded: 9th December 2010
Date published/launched: December 2010
The Institute of Highway Engineers has launched a national training and certification scheme for Highway Inspectors which sets out rigorous training standards and will offer a register of qualified inspectors.
Highway inspectors are at the frontline of maintaining our highway network and the
first to be scrutinised by court proceedings. However, while 'Well Maintained Highways' puts great emphasis on inspector training, until now there has not been a national standard for inspector knowledge.

A report from Leicestershire County Council was commissioned by an IHE-led group in 2009 to set out benchmark standards and procedures with funding from the CSS (now ADEPT).

Following endorsement by the UK Roads Board at its autumn meeting, the scheme will
be formally launched in 2011.

Richard Hayes, northern area highways manager, Northumberland County Council, said: "The old recruitment routes for inspectors are drying up – we need to introduce a more professional approach and create a proper career path which will attract young
entrants. The IHE-led scheme gives us the foundation for recognising the achievements of our inspectors."
For more information contact:
Cherrie Ouerghi
T: 020 7436 7487
Downloads and resources:
External links:
Help Forum posts