Training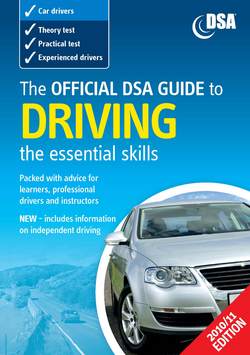 Title: The Official DSA Guide to Driving (revised edition)
Organisation: The Stationery Office (TSO)
Date uploaded: 26th October 2010
Date published/launched: October 2010
This updated version of the Official DSA Guide to Driving the essential skills which was published on 18 October, helps drivers refresh their knowledge and driving skills.
The Official DSA Guide to Driving – the essential skills (ISBN 9780115531347, £12.99), which was published by TSO (The Stationery Office) on 18 October, helps drivers make sure they are prepared for the conditions by refreshing their knowledge and driving skills.

Written by the Driving Standards Agency, this title is recognised as the industry standard driving manual. Packed full of information for drivers of every level, the contents of this book provide some of the source material for the theory test for learner drivers, as well as trainee driving instructors.

However, it is not just a book for learners, it is a book all drivers should be familiar with to ensure safe driving for life.

This revised edition contains all the expert advice from previous editions, including information on manoeuvring, driving in adverse weather conditions, driving on motorways, driving at night and what to do in an emergency, but has also been updated to include additional information such as driving through road works, following emergency diversion routes and advice on overtaking slow-moving vehicles.

The new edition also includes some extra information on the independent driving element of the practical test, which was introduced on 4 October 2010 and has proved popular with learner drivers. Ecosafe driving is also addressed, offering advice on how to limit the impact of your driving on the environment.

This essential reference resource is also being published as a downloadable PDF for instant access to all the contents and simple navigation using bookmarking and linked contents and index pages.

To find out more and to order official DSA titles use the web link below, call 0870 850 6553 or visit High Street and online bookstores. For special offers, competitions and news about DSA's official publications join facebook.com/learningtodrive and follow TSO on twitter.com/DSA_Publishers

For review copies contact Emma Franklin at TSO marketing using the contact details below.
For more information contact:
Emma Franklin
T: 01603 694497
External links:
Help Forum posts