Training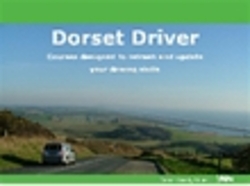 Title: Dorset Driver - Evaluation Report
Organisation: Dorset County Council
Date uploaded: 10th June 2013
Date published/launched: May 2013
Dorset Driver is a two-part theory and practical refresher programme aimed at raising awareness, building confidence and improving knowledge and skills amongst "older" drivers in Dorset. It has been evaluated using the DfT/RoSPA "Evalu-It" toolkit.

The Dorset Driver programme has been developed over the past 20 years with the overall goal of contributing towards a reduction in the number of injury collisions involving "older" drivers. It aims to raise awareness of the effects of the ageing process on driving ability, improving knowledge and skills and increasing confidence for those returning to driving after illness or through choice. Its specific objectives are to reduce the number of recorded driver errors reported by the ADIs undertaking the practical refresher/coaching sessions; increase self reported driver confidence and knowledge levels by those participating in the programme.

The evaluation of effectiveness was undertaken through the DfT/RoSPA "Evalu-It" toolkit. The results suggest those receiving the intervention viewed it positively and data from the two observed drives suggest three quarters of those taking part committed fewer errors in their second drive. There were two areas, however, where drivers' recall of the themes they found most beneficial from the theory and first practical session were not matched by performance in the second practical session. These were road positioning and judgement of speed and distance.

The evaluation suggests the existing Dorset Driver programme, although very well received, may be too generic and attracts a lower risk age group of drivers (55-74). Research suggests drivers in their 80s and over may have a higher incidence of blameworthy crashes at junctions turning right and may have greater difficulty judging oncoming vehicle speed and distance. As the effects of the ageing process on physical and cognitive ability are known to become more pronounced in later life, the evaluation recommends that a tailored theory and practical programme for the "older, older" driver may be a more effective use of resources than the current generic Dorset Driver intervention, which attracts the "younger, older" drivers, who generally may be at lower risk of blameworthy crash involvement.
For more information contact:
Robert Smith
T: 01305 224680
Downloads and resources:
External links:
Help Forum posts