Strategy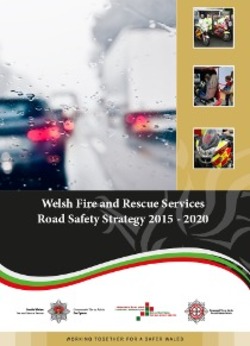 Title: Welsh Fire and Rescue Services Road Safety Strategy 2015-2020
Organisation: Welsh Fire & Rescue Services
Date uploaded: 5th August 2015
Date published/launched: July 2015

The three Welsh Fire and Rescue Services (FRS) have published a joint 'Road Safety Strategy' to provide a framework to "communicate and implement their road safety commitments on a national and local level".

The strategy places significant emphasis on collaboration and partnership working, and talks about the FRS playing a part in preventing road traffic collisions as well as dealing with the aftermath.

Extract from executive summary
This Road Safety Strategy for 2015–2020 details how the three FRSs in Wales will work in partnership with other road safety organisations, professionals and advocates in order to reduce the number of people killed or seriously injured (KSI) on the roads of Wales.

The strategy sets out how the FRS will support the recommendations of the Welsh Government's Road Safety Framework for Wales and the challenging KSI reduction targets by 2020, whilst establishing the priorities and actions required to reduce fatalities and serious injuries on Welsh roads, with a clear focus on collaborative working with other road safety stakeholders.

The reduction of deaths and serious injuries on our roads is a high priority but it is not achievable by the FRS working in isolation.

We recognise the importance of educating road users on the consequences of RTCs and understand the importance of working collaboratively with other road safety organisations in Wales to target the most vulnerable road users and deliver key road safety messages.
For more information contact:

External links:
Help Forum posts