Partnership working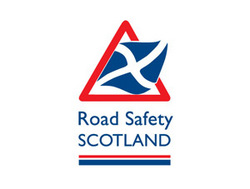 Title: Road Safety - By Accident or Design?
Organisation: Road Safety Scotland
Date uploaded: 1st December 2010
Date published/launched: Pre 2009
In August 2003 the Scottish Executive commissioned Colin Buchanan & Partners to conduct a study aimed at identifying good practice in the promotion of road safety in community regeneration schemes.

The specific objectives of the study included:

• A review of a number of major physical regeneration schemes in Scotland and to examine how safety was managed;
• To explore the potential for inter agency working;
• To develop policy & practice guidelines;
• To review current planning and design guidance on safety within community regeneration and develop a monitoring and evaluation framework.

The research involved conducting four case studies at Craigmillar, Edinburgh, Drumchapel & Greater Easterhouse, Glasgow and Cambuslang & Rutherglen, South Lanarkshire.

These case studies looked at the road safety initiatives implemented, the partners involved, and how they were funded and managed. Identification of good practice in each of the case study areas has led to the production of good practice guidelines.
For more information contact:
Road Safety Scotland Enquiries
External links:
Help Forum posts