Engineering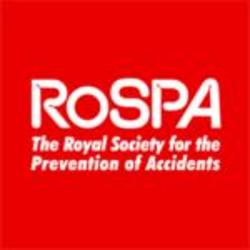 Title: Road Safety Engineering: cost effective local safety schemes
Organisation: Royal Society for the Prevention of Accidents (RoSPA)
Date uploaded: 20th August 2012
Date published/launched: October 2011
This webpage looks at the role civil engineers working for local authorities can play in providing a 'safer' infrastructure for all road users.

Civil engineers working within local authority highway and transportation environments are ideally placed to make a significant impact in helping to reduce the numbers and severity of road traffic casualties.

There are two complementary approaches to this work - accident reduction and accident prevention.

Accident reduction involves measures designed to reduce the number and severity of accidents based on an existing known pattern:

• Accident analysis and remedial engineering measures.
• An effective road safety strategy and reduction plan.

Accident prevention relates to the application of measures to prevent accidents taking place in the future:

• Road Safety and User Audits on all new infrastructure or alterations.
• Periodic Road Safety Audits on existing infrastructure as an element of the total risk assessment philosophy.
• The training of engineers in up to date accident investigation & prevention (AIP)4

This factsheet focuses on remedial engineering measures, primarily because there is a greater potential for engineers to deliver effective accident prevention. The numbers of accidents (and their severity) are still too high and engineers must address this problem by implementing cost effective remedial engineering measures.

In parallel with the increase in engineering remedial measures, a greater emphasis needs to be placed on accident prevention, which is in essence even more cost effective.
For more information contact:
RoSPA Road Safety
External links:
Help Forum posts