Engineering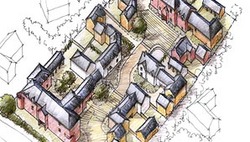 Title: Home Zones / Shared Space website
Organisation: Institute of Highway Engineers
Date uploaded: 31st August 2010
Date published/launched: Pre 2009
This website provides definitive guidance on UK Home Zones.

Home Zones are streets where people and vehicles share the road space safely and on equal terms. Where quality of life takes precedence over ease of traffic movement.

Home Zones are designed to look different from conventional streets and are announced by the official Home Zone sign at entrances. Motorists see they should drive very slowly and give informal priority to other road users.

The website includes:

• Case studies (and welcomes new ones).
• Resources pages, including a section on safety.
- News, which is published on the first day of every month.

Go to the website to download each chapter of the 2002 IHIE Home Zones Guidelines.
For more information contact:
J M Walker
T: 020 74367487
External links:
Help Forum posts