Education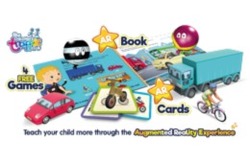 Title: The Children's Traffic Club
Organisation: Zinc Media
Date uploaded: 13th December 2016
Date published/launched: Pre 2009
First launched in the UK in 1993, the Children's Traffic Club is a structured intervention scheme, engaging pre-school children aged three to five, their parents/carers and a range of associated professionals, in valuable road safety messages and information in fun and interactive ways – backed by research into developmental psychology, which shows that personality traits and lifelong habits are set by the age of five.

The Club aims to reduce casualties by providing up to date relevant information, building key risk awareness skills, and engaging young children together with parents and carers with fun activities whilst promoting lifesaving road safety messages.

Although aimed as an intervention scheme for pre-school children, it harnesses a wide array of partners and extends the target audiences by achieving multiple benefits to the other family members e.g. siblings, parents, grandparents, as well as a range of professionals by increasing their road safety understanding.

The whole ethos of The Club is for the material to be used by the parent/carer in the home and new multimedia core materials have been redeveloped and replaced the printed books.

The Club received a Prince Michael International Road Safety Award in 2006 from HRH Prince Michael of Kent, who said: "It is heartening to see that such a valuable contribution to child safety has grown from strength to strength and moved with times"

In London, in 2015 the Children's Traffic Club enjoyed its most successful year in delivering road safety and active travel education to over 100,000 pre-schoolers in living in Greater London. Although the programme has been running in London since 2003 it was relaunched in 2015 following a two-year research process, a complete re-brand and a whole content redevelopment into a new multi-media digital format.
For more information contact:

External links:
Help Forum posts