Orkney Islands Council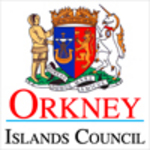 Orkney Islands Council
The Scottish Government has set out the Road Safety Framework for improving road safety in Scotland over the next decade, Go Safe on Scotland's Roads – It's Everyone's Responsibility. It describes the road safety vision for Scotland, aims and commitments, and the Scottish targets for reductions in road deaths and serious injuries to 2020.

Road Safety Plan: 2011-2015
The aim set out in the Road Safety Plan 2011-2015 is to reduce the number of road crashes and road casualties in Orkney. The plan also sets out five objectives:

• To increase the competence and road safety awareness of all road users.
• To prepare and carry out a programme of measures designed to promote road safety.
• To combat drink/drug driving, speeding, mobile phone and seatbelt non-compliance.
• To promote vehicle safety legislation.
• To further strengthen an inter-agency approach to achieve all objectives.

Education, Engineering, Enforcement, Encouragement and Evaluation will be used as a means to achieve these objectives.

An associated Road Safety Action Plan has been produced and will be reviewed on a regular basis by the Road Safety Forum to ensure that significant reductions are achieved and targets are met.
Orkney Islands Council Information
*Population size: 200,000-300,000
*Length of road: 1,500-2,000 km
*Authority type: Council
*KSI Baseline: 0-99

---
Orkney Islands Council Contacts
Yvonne Scott
Community Safety Officer
School House
Kirkwall
KW15 1NY

T: 01856 873535
E: yvonne.scott@orkney.gov.uk

---
Knowledge submitted
---
External links
Help Forum posts