Imperial College London (Centre for Transport Studies)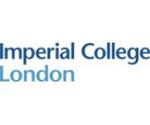 Imperial College London (Centre for Transport Studies)
The Centre for Transport Studies (CTS) is based in the Department of Civil and Environmental Engineering and carries out teaching and research in a broad range of aspects of transport studies.

The Centre is one of the leading inter-disciplinary transport research and teaching centres in Europe. It consists of six permanent academic staff with backgrounds in Engineering, Economics, Environmental Science and Mathematics and over 30 research staff and doctoral students.

CTS undertakes research across a broad range of transport-related topics and has extensive links to other research groups both within Imperial College and elsewhere.
---
Imperial College London (Centre for Transport Studies) Contacts
Ms Jackie Sime
6th Floor, Skempton Building
Imperial College London
Department of Civil and Environmental Engineering
Imperial College Road
London SW7 2BU

E: j.sime@imperial.ac.uk
T: +44(0)20 7594-6100

---
Knowledge submitted
Speed
Cycling
Young drivers
Pedestrians
---
External links
Help Forum posts