Conference papers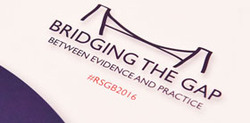 Title: National Road Safety Conference 2016 (presentations)
Organisation: Road Safety GB
Date uploaded: 14th December 2016
Date published/launched: November 2016

The National Road Safety Conference 2016, held in Bristol on 15-16 November, included sessions covering road user behaviour, publicity and social media, road safety and public health, speed and speed management, as well as a roundup and Question Time sessions.

Taking the theme 'Bridging the gap between evidence and practice', the conference comprised 33 presentations from more than 40 speakers across the main agenda and fringe programme.

All of the presentations are available to download from the conference website, and all the presentations in the main conference sessions were videod and can be viewed, again on the conference website.
For more information contact:
Nick Rawlings
T: 01379 650112
External links:
Help Forum posts