SCP service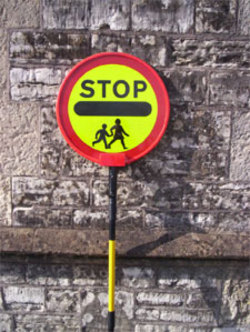 Title: Use of pole mounted camera technology to address drive-throughs
Organisation: Bath & North East Somerset Council
Date uploaded: 7th July 2010
Date published/launched: May 2010
Bath and North East Somerset Council has invested in pole-mounted technology to help tackle the problem of drive-throughs and aggressive driving.
Mini-cameras fixed to the lollipop pole record clear video and capture on film any reckless drivers near the school crossing patrol. This will enable the police to identify persistent offenders who may wish to challenge an incident. Footage of drivers ignoring SCP instruction can be used as evidence for possible prosecution.


The councilís traffic and safety team has purchased three of the Routesafe monitors. Two will be used on a permanent basis at sites within Bath city centre and the third will be dispatched to problem sites as and when required on a rotational basis.



The team has produced training notes for SCPs and a quick guide as how to use the technology.
For more information contact:
Irene Stewart
T: 01225 394922
Downloads and resources:
Help Forum posts