Children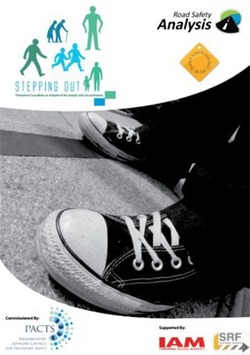 Title: Stepping Out
Organisation: PACTS & Road Safety Analysis
Date uploaded: 20th May 2013
Date published/launched: May 2013
The report suggests a link between adult pedestrian casualties and alcohol consumption, and child casualties and deprivation.

There is a great deal of information collected about casualties on Great Britainís roads and this is analysed on a regular basis by the Department for Transport, local authorities and police forces.

This report considers long-term trends in pedestrian casualties and analyses recent results in detail to provide insight into casualty trends. As well as analysing the where, how and when of collision circumstances there is also a thorough review of the people involved, where they come from, their ages and socio-economic backgrounds.

This report was launched to coincide with the Second UN Global Road Safety Week (6-12 May) which focused on pedestrian safety.

It concludes that separate safety measures and interventions are required for adult and child pedestrians.
For more information contact:
Richard Owen, Road Safety Analysis
External links:
Help Forum posts